Hi, winning forex trades from one of the top 100 forex blogs on the internet!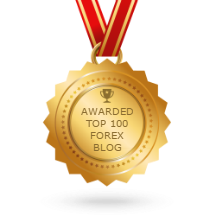 This will be a new feature every week here at the Forex Mentorpro blog. Clearly there is no point investing time money and effort into any strategy unless you can be confident it is going to work! Check out just some of the winning forex trades we made this week. This was not an easy week to trade and yet this method still made many 100's of pips profit.
Every day we show our members IN ADVANCE what we are looking to trade for the week ahead using our forex systems & strategies. We also show them in our live training session what we are doing and why and answer any questions members may have.
Well for starters we had one super counter long on the GBP/JPY from the WS1 pivot and psychological level at 139.00 Pierre du Plessis  called. This trade gave well over 200 pips !!! A double home run ! See the video at the bottom of the trade as to how he followed his process, to confirm the entry and how he selected his profit and stop.
Another one was the Euro/JPY pair that also gave a super counter trade from the "mother in laws dining room table" (Pierre refers to the 200ema as is mother in law)!  at 119.71……a level I also called on Tuesday morning. This trade gave us a home run of 100 pips…..
Remember the spaghetti Indi told us on Tuesday to keep an eye on the NZD/CAD pair and the CAD/JPY pair. Well all I can say is……look at the before and after charts.. 🙂
Some examples of this weeks winning forex trades:
Pierre posted this one Tuesday:
and this morning it looks like………….?
He posted this one on Tuesday:
and this morning it looks like………….?
PLUS
Here is the video showing the result of just one of Pierre du Plessis's pre planned trades, there were others which made even more!
This week on Tuesday he told members: Potential Counter Trades: At the 139.12 levels. Potential Profit take areas: At the 141.13  – 55 EMA level.
Just after his write up price made a new low so we had to follow it with the fib to get the adjusted zone for the week.  HE called the WS1 pivot at 139.12 as a area for a counter long. He then looked for multiple reasons to take the trade. Price gave the confirmation and he got 160 odd pips out of this counter trade.
We are highly overbought now and in the Earth and Sky trading zone where we can look for short set ups……but I will prefer if we can close under the 200 EMA`S again for next week.
Check our Pierre's short video here where he shows step by step the whole process form initial analysis to profitable outcome. Pierre created his own forex trading strategy "The Earth & Sky Trading System"  back in 2011. Its a step by step process thats helping 100's of our members make substantial profits
If you would like to learn how to trade like a professional check out our 5* rated forex mentor program, RISK FREE; by clicking on the "Get Started Today" Button below

Video of winning forex trades