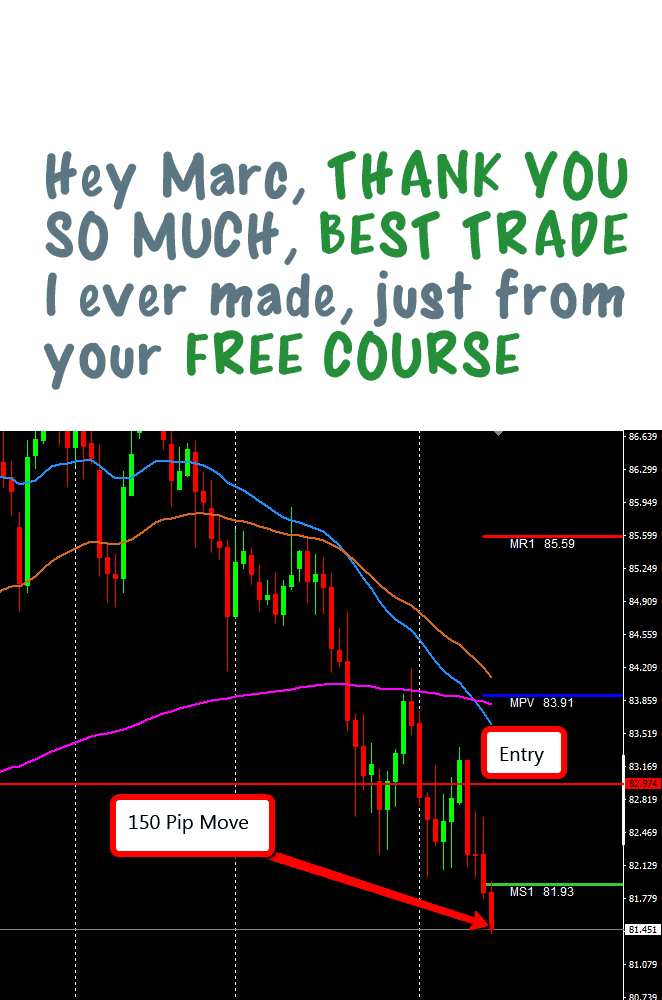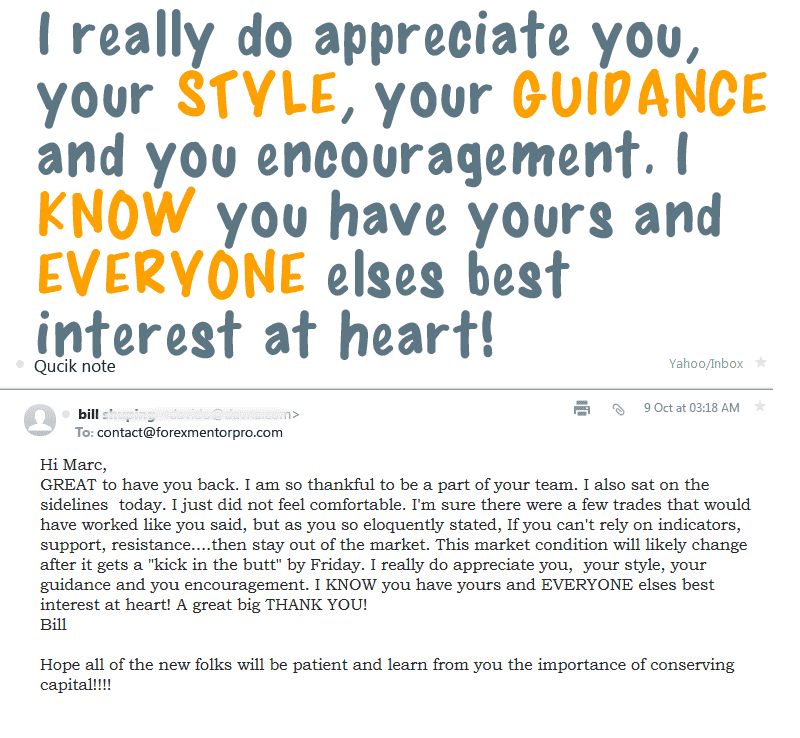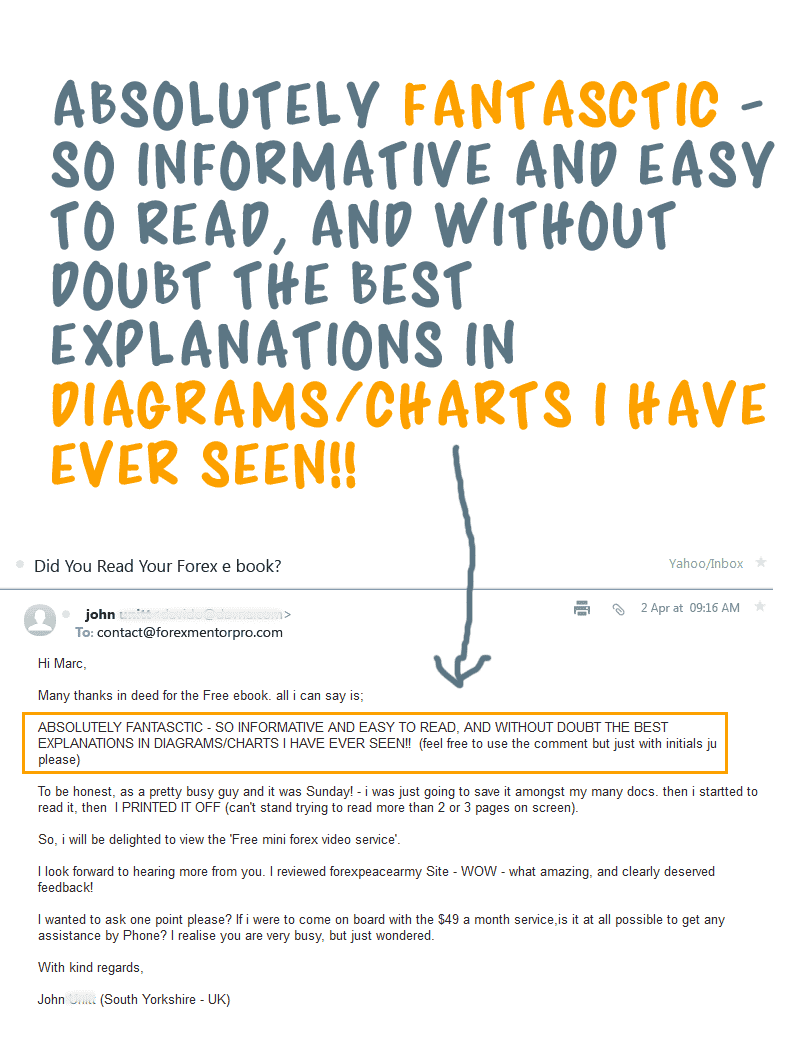 Hi Marc.
What a Week !
My entry's for this week:
Short  Euro @ 770 out @  680        ( 90 pips )
Short Euro @ 760 out at 680          ( 80 pips)
Short  CHF @ 610 out @  555         ( 55 pips )
Short   GBP @ 5178 out @ 5057     ( 121 pips )
Short   GBP @  5343 out @ 5273    ( 70 pips)
………………………… ………………………… ………………………… …..
Total : 416         pips          
………………………… ………………………… ………………………… ….
There was a time when I traded 15 min.charts with lots of trades at the end of the week, red eyes, kids that asked- who is this man in the house over weekends? No life – AND NOT EVEN CLOSE TO THE RESALTS that I'm now getting from 4 hour charts and weekly entries.
How did I did it?
I waited for price to come to me.  If I take all the things I have learnt from you in the last couple of months – then this one is the main key to forex trading !
My advise to new traders – get a hobby – it will keep you from forcesing trades in those times where you have to sit on your hands. Wait for price to come to your entry. Dont go and look for trades that's not there. Kill the time by doing something els.
Coming from trading 15min.charts daily  – this was one of the big ones for me, to wait………sometimes days for that entry, but good things come to those that wait with results that will put a smile on your face.
I am  of for a long weekend of surfing and enjoying life with my family !!
Thank you for a cool week of mentoring Marc and I`am very happy I stumbled upon your web site one day when I was just browsing the Internet !!!
Looking forward to see your Sunday e-mail.
Regards
Pierre du Plessis
South Africa
Monthly
Regular Membership
Full video training courses
Beginner to Intermediate level
3 Powerful Trading Systems
Daily: Mentors Trading Plans
All software & indicators
Members Only Forum
Weekly Live Training Sessions
Help & Support

30 Day Money Back Guarantee
Annual: Most Popular
Save 65%
Same as Monthly BUT +

 Save 65% ($367)
  = only $3.79 a week
 Priority Support
 30 Minute call with a mentor to create a personalized plan for you to follow

30 Day Money Back Guarantee
Lifetime: Best Value
Includes One to One Training
Same as Monthly BUT +

One Time Payment
1st Offered in 2012
Priority Support
Sixty Minute call with a mentor
Review your current performance & create a personalised plan for you to follow (worth $250)

30 Day Money Back Guarantee
Risk Disclosure Statement: Trading currencies on margin involves a high level of risk which may not be suitable for all investors. Leverage can work against you just as easily as it can work for you. Before deciding to trade currencies you should carefully consider your trading and financial objectives, level of experience, and appetite for risk. The possibility exists that you could sustain a loss of some, or possibly all of your trading capital. Therefore, you should not fund a trading account with money that you cannot afford to lose. It is recommended that you seek advice from an accredited financial advisor if you have any doubts as to whether currency trading is right for you. No representation is being made that any account will or is likely to achieve profits or losses similar to those discussed on this web site. The past performance of any trading system or methodology is not necessarily indicative of future results. Any losses incurred by traders unsuccessful in applying these ideas or methods are the sole responsibility of the trader and ForexMentorPro.com and its principals, contractors and assigns will be held safe from prosecution in any form.